Industrial Applications
Avalon Bearings expertise in the bearing design and application field is an asset to the industrial bearings sector. Through superior design, materials, and support, we are able to provide you and your company with the highest quality bearings currently available on the market.
Thordon industrial bearings and bearing materials can be used in most industrial applications where low maintenance, self lubricating, and long operational life are desired. Some possible industries include:
Waste water and sewage treatment
Renewable energy mechanisms
Mining
Agriculture
Pulp and Paper
Lifting equipment and cranes
Food processing equipment
Aquaculture
Contents of this section: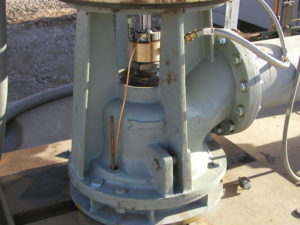 Industrial Equipment
Avalon Bearings can design bearings for the vast majority of industrial equipment. Below is a sample list of several types of equipment where Thordon grade bearings have been successfully installed.
Pumps
Aerators
Agitators
Conveyors
Excavators
Grapples and grabs
Materials handling
Valves
Lock and dam gates
Fish farms
Mixers
Boom slides and sheaves
Fairleads
Winch drums