Propulsion Shaft Bearings 
Water lubricated shaft bearings can be fitted to new and existing vessels with ease.  The bushings can be interference fit into stern tubes and struts to exact specifications to ensure optimum operating clearances and long bearing life. The bearings are available in grades designed for your operating conditions.  Whether in clean or abrasive water conditions, selection of the Thordon material is crucial to optimal pollution-free performance.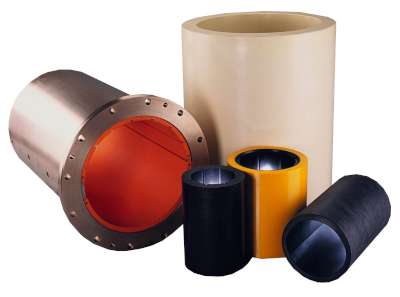 Conversion from Oil Lubricated Propeller Stern Tube to Water
As operators, charters and ship owners face increasing pressures and costs associated with the operation of vessels fitted with oil lubricated stern tubes, there is an increasing need for green solutions which avoid pollution of our waters and the significant costs associated with emergency and unplanned dry dockings.
Thordon Bearings has developed a full service comprehensive engineered solution which allows conversion of an oil lubricated stern tube bearing system to a fully approved water lubricated system.  The final installation will in general consist of  tail shaft protection, water lubricated bearings, water quality package and inspection arrangements in accordance with classification society requirements.
Avalon Marine and Thordon bearings will guide interested parties through the entire engineering, planning, and installation process with full factory support and shipyard attendance.  Please contact Avalon Marine Ltd. for further details and project proposals.
Conversion Payback and Life Cycle Cost Savings
By replacing oil lubricated stern tubes with water lubricated ones, maintenance and operating costs can be greatly reduced. With a water lubricated stern tube there is:
No oil/EAL replenishment required [2x/yr]
No AFT seal lip replacement [each dry
dock]
No AFT liner adjustments, machining or replacement [5 and 10 year docking]
No oil sampling, processing or record keeping [daily]
No oil or oily water disposal [weekly]

Water Quality - Water is The Lubricant and The Coolant
The water flowing through the stern tube bearings has two functions.  It provides the lubrication medium, and the coolant for the bearings.  The cleanliness of the water supplied to the bearings is crucial to ensure long bearing life and to minimize the wear sustained by shafts and liners.  To ensure that the water quality is maintained, the Thordon Water Quality Package is recommended.  It is a self-contained and fully automated pumping and filtration unit which can be included in new ship scope of supply or can be retrofitted to existing vessels to enhance bearing performance and increase bearing life.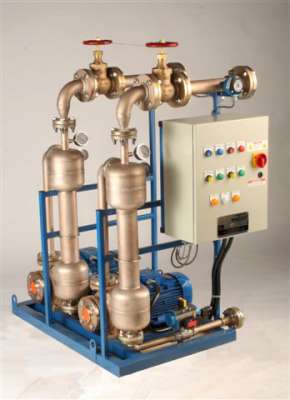 Tail Shaft Corrosion Protection
Thorcoat is a new coating developed by Thordon bearings. It is specially formulated to address the problem of premature protective coating failure resulting from reversing rotational loading.  A toughened 2-part epoxy coating, Thor-Coat is three to nine times more flexible than existing products currently in use as propeller shaft protective coatings.  It was specifically developed to complement the Thordon COMPAC water lubricated propeller shaft bearing system. providing reliable protection for a ten year service life. It is also available as part of the Thordon bearing oil to water stern tube conversion.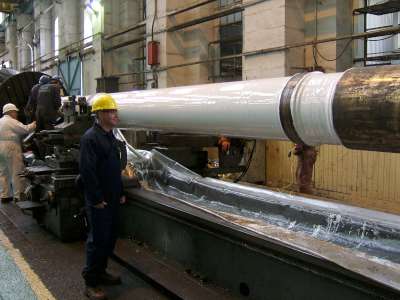 Stern Tube Inboard Seal System
After extensive research and development, including two years of endurance testing, the Thordon Bearings shaft seal system is now available for shaft sizes up 325 mm (13").  The seal features highly reliable mechanical sealing surfaces with an integral take home seal which when inflated can operate for significant periods of time under normal shaft rotating conditions to allow completion of a voyage and transportation of the vessel to port for repairs.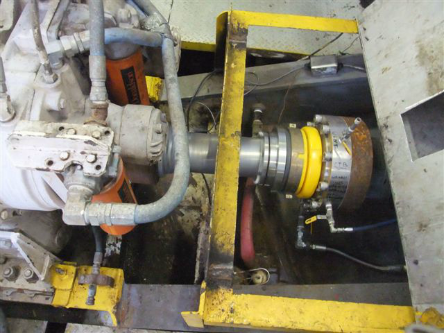 Regulatory Considerations
The Polar Code states that "Any discharge into the sea of oil, or oily mixtures from any ship shall be prohibited."
For operation in US waters, vessels are governed by the Vessel General Permit, which states that "all vessels must use an Environmentally Acceptable Lubricant in all oil to sea interfaces, unless technically infeasible". In addition, the EPA recommends that "all new build vessels endeavor to use seawater based systems for their stern tube lubrication".
Using a water lubricated bearing is the only way to ensure there is no oil leakage risk at sea interfaces.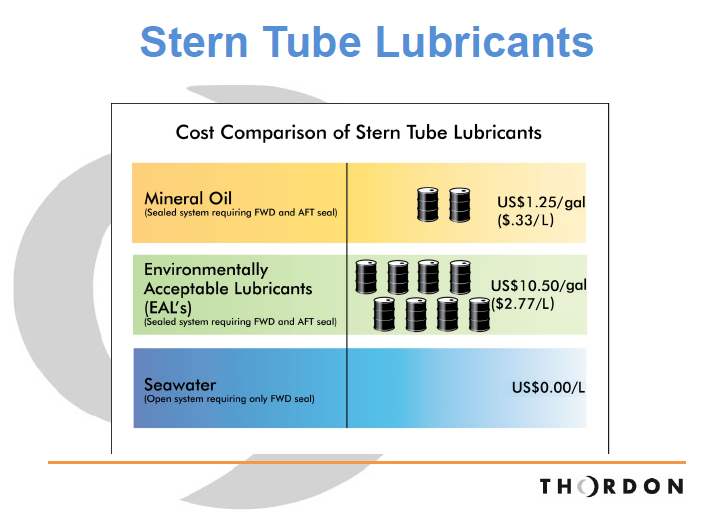 Classification Approvals
Thordon Bearings Inc. holds a number of Type Approval certificates from all of the major Classification Societies including (in no particular order):
Lloyd's Register of Shipping
Det Norske Veritas
American Bureau of Shipping
Bureau Veritas
Germanisher Lloyd
Type Approvals indicate 'approval of materials' and design 'in principle' but Classification Societies require ship specific approvals for all components to be installed in classed vessels.
Thordon bearing systems are often supplied with Classification Certificates upon request from the client. Please contact Avalon Bearings for further details.